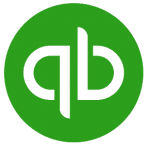 QuickBooks Online is the #1 accounting solution for small business worldwide.
QuickBooks Online is #1 accounting solution for small business worldwide from Intuit.
QuickBooks Online easily lives up to this expectation with the following features.
Automations.  QBO automates tasks, making accounting less time-consuming and less stressful for small business owners. The software can automate recurring invoices, bill payments, and payment reminders; sync data from bank and credit card transactions; and reconcile and categorize expenses – all of which eliminate the tedious, time-consuming task of manually doing so for every single transaction. 
Built-in reports. QBO spares you the task of creating financial reports from scratch, thanks to the software's built-in reports, which include the trial balance, general ledger and many other reports you'll need at tax time. You can mark the reports you use most as favorites so you can quickly find them at the top of the Reports page. You can also set up the software to automatically run and email reports to you, and you can schedule them for a specific time of day and frequency, such as daily, weekly, monthly or quarterly. 
Automatic Backups. QBO automatically backs up your data, so you never worry about whether your books are safe and up to date. 
Electronic Invoicing. Another timesaving feature is electronic invoicing. You can email invoices to customers through the system, track them, and accept online payments and electronic signatures. 
Integrations. QBO integrates with hundreds of third-party applications, including those designed for email marketing, e-commerce, customer relationship management, payment processing, time tracking, payroll services and more. This can save you time by connecting the software to the business programs you already use, allowing you to automatically import, export and sync data in real-time among the different services. 
Mobile apps.  Both iOS and Android apps for phones and tablets are available and included with your QuickBooks Online account. Here's what they can do:
Create, customize, send and track invoices
Take photos of receipts and attach them to expenses
Reconcile transactions
View customer information, add new customers and message customers directly from the app
View dashboard data such as your account balance, profit and loss report, and open current and past due invoices
Accept payments on the go and online (after activating QuickBooks Payments)