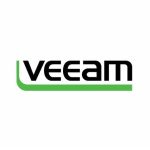 Backing up your data is one of the safest ways to ensure that you're being proactive about your data's security. This way, if disaster strikes, you can rest easily and know your information still exists elsewhere.
Backup software offers protection for business data by copying data from servers, databases, desktops, laptops, and other devices in case of user error, corrupt files, or a physical disaster that renders critical data inaccessible. It can also protect sensitive business data in the event of a hardware malfunction, hacker penetration, and many other threats posed to digitally stored information.
There are a wide range of backup programs that support data protection sources, from corporate servers to personal computers. You can store your data on an external hard drive, but more and more people are choosing cloud backups.
Types of backup
Full backup
Incremental backup
Differential backup
Mirror backup
Full computer backup
Local backup
Offsite backup
Online backup (cloud backup)
Remote backup
File Transfer Protocol (FTP) Backup
Veeam Backup & Replication delivers Availability for ALL your cloud, virtual and physical workloads. Through a single management console, you can manage simple, flexible and reliable backup, recovery and replication of all your applications and data to eliminate legacy backup solutions forever.