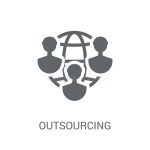 IT Outsourcing Services are an efficient way to deliver IT solutions to any business on a global scale. Common services can include anything from email setup to entire IT infrastructure system layouts.
In the current market, companies often invest in IT Outsourcing to reduce labor costs, boost business performance and gain access to world-class expert staff.
With the help of IT outsourcing services, an organization can shift its focus towards its core competencies and obtain otherwise unavailable resources. This way, the in-house IT staff—if there is one—has some weight taken off their shoulders, allowing them to tackle other critical issues.
With IT Outsourcing service, we are able to bring tailored-fit solutions to the table, while the clients mitigate risks, reduce their market time, become more flexible and get the opportunity to boost innovation.